Business Owners Institute

®

(BOI)
Business Owners Institute®is a team of coaches and consultants who help small business owners and their teams build better businesses that build better lives.
Our live events, online tools, small group classes and one-on-one coaching programs enable you to develop the knowledge, skills and mindset you need to take your business to the next level. Whether it's uncovering what drives you, crafting a strategic plan, doubling your results in 90 days or helping you push past that revenue barrier that's been holding you back, our team can help you maximize your success.
Take a step toward building the business and the life you've always wanted. Contact us today.
The Micro to Millions

TM

Accelerator Course
A comprehensive video course
Have the last months put you behind - even stopped your business cold? Get back on track with Jim Roman's Micro to Millions™ Accelerator Course. From bringing in business to getting the work done and creating raving fans, this video course will get your business going and growing again.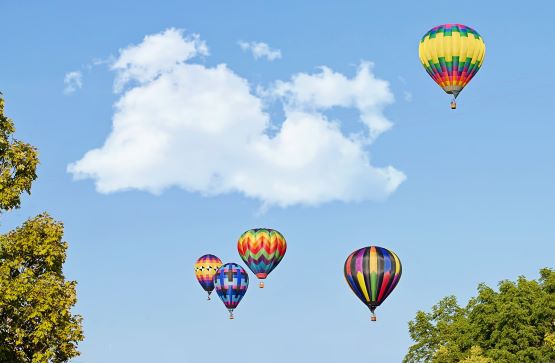 Rise Above the Rest Action Guide
A self-study action guide
It's harder than ever to stand out from the pack. Do you have what it takes to rise above the rest? Learn the 10 concepts that will change how you work – and how you think – so you can work smarter instead of harder, starting today. Only $27!
The 5 Drivers

TM

Guide to
Building a Better Business
A comprehensive self-study course
Do you have a life beyond your business? Explore the five primary drivers that enable you to stand out from the competition, generate accelerated growth and build a successful business that enables you to live a better life. Only $197!
Strategic Planning Action Guide
A comprehensive self-study course
Do you know where you're going in 2020 and beyond? You may think you're too busy working in your business to work on it, but crafting a game-changing, goal-focused strategic plan doesn't have to take weeks of your time; you can get your business going and growing in just a few hours with this Strategic Planning Action Guide.
Fast Track

TM

for Teams
Team Training
Is your team stuck in the slow lane? Help them break out of the pack and double their results with Fast Track™ for Teams. In just 90 days, your team will learn to close their sales gap, develop strategies to bring in business and referrals and organize their time to get things done. They will work together to implement proven strategies - from the very first session.
The Micro to Millions

TM

Master Track
One-on-one consulting
Are you ready to grow your business and spend more time with your family, buy that vacation home and build a legacy? Work with your personal Micro to Millions™ Certified Coach to build a business that generates increased revenue, produces sustainable growth and frees you up to live the life you've always dreamed of living.
FREE Consultation
Not sure which product or program is right for you? Schedule a free, 45-minute consultation with speaker, trainer and coach Jim Roman to talk about the challenges you face, your vision for your future and how we can help.